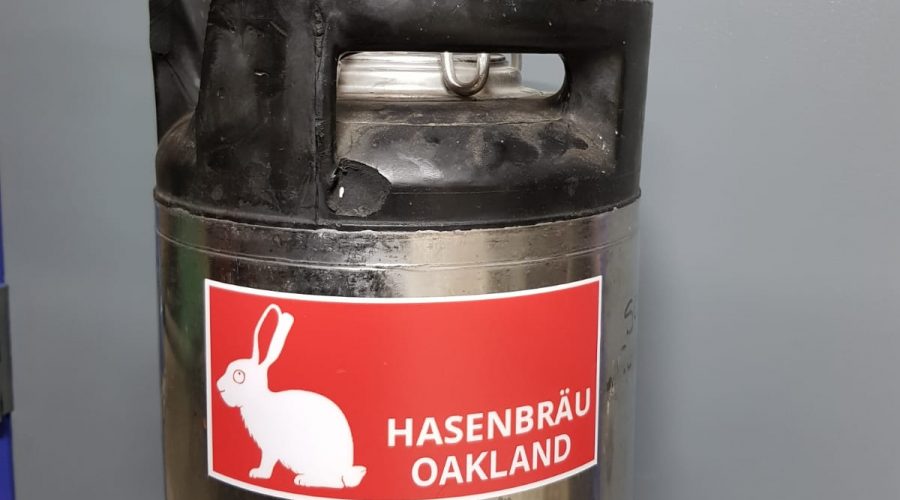 Hasenbräu Oakland
About half a year ago we were already talking about a new branch opening in Oakland California. Now, a few months later, the new location is fully up and running. Greg Stevens and Andy Shepherd are our new stars in the sky.
The brewing equipment is highly sophisticated – all engineered and built in-house. Their brand new brew tower is well conceived. Beside a lot of bells and whistles, the core bling-bling is that all vessels are vertically movable by an electrical lift!
We're impressed and very happy to see that our franchising concept of our brewery is successful. Hasenbräu Oakland is hereby using the same recipes as the Swiss headquarter – just tuned with some odd Oakland Mathematics.
If you are around in Oakland – let them know.
Following some impressions: